The main description of paperless conference system
The paperless conference system is a part of the conference interaction. It uses modern communication technology, audio technology, video technology, and software technology to realize the paperless conference through the electronic exchange of documents. The features are: file transmission by network, file display by electronic devices, intelligent file editing, controllable file input and output. A basic feature of paperless intelligent conference system is that each seat could control the conference operation to connect with the public screen individually. Select the seat display or synchronous display, and the participants operate the smart terminal by themselves. The intelligent terminal is like a standard computer used independently, and each participant can switch by one click between synchronous display or asynchronous display.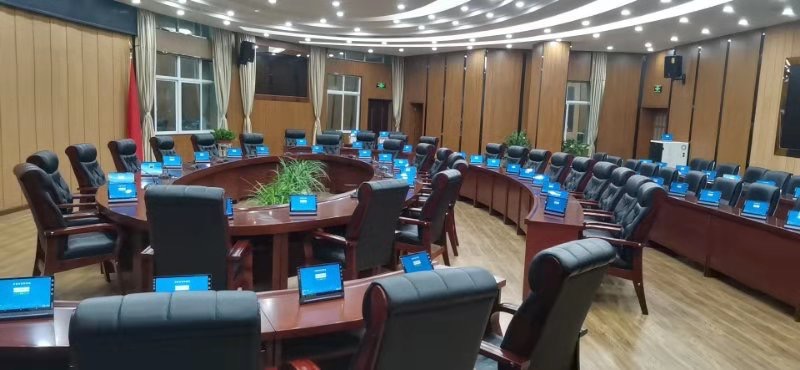 This video conference system includes audio system, video system, conference system, and paperless conference interaction software, software system that provides conference services and conference assistance tools, and screen lifting system for each seat. The projection system or video wall screen is usually required. In addition, network switches, Matrix central control systems, DVD players, and video converters, HDMI/DVI/SDI extenders are also requested sometimes according to the actual situation in the conference project.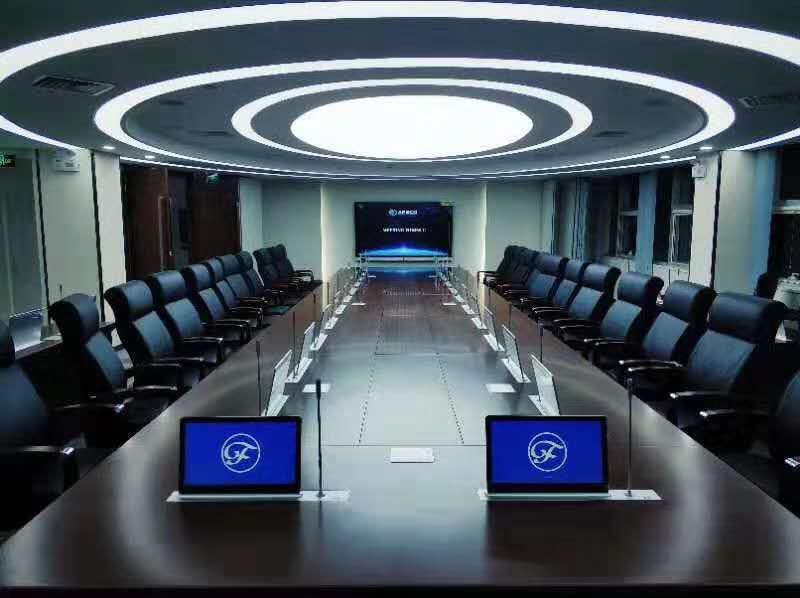 The system should have the characteristics of elegant style and quality sound, clear image presentation, convenient and fast control, highly centralized management with following features:
1- Sufficient sound pressure level
2- Good sound field uniformity
3- Lower system noise
4- Clear video effects
5- High reliability and mature technology
6-Graphic operation management interface
The conference efficiency can be highly improved over a paperless interactive multimedia conference system by making full use of the current advanced information technology.